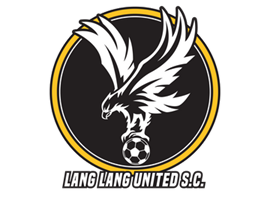 Lang Lang United Soccer Clubs focus is on family, friends and having fun. In five years we have grown to be the third most successful club within the Gippsland Soccer League which is an amazing merit to the hard work of the Club since their formation in 2015.
Lang Lang United gives individuals within the local community the option of playing a sport that is not the traditional football or netball. It gives community members the opportunity to play "real football''. This is integral to metro-regional areas that do not have the capacity or resources to support communities with extra curricular activities in comparison to areas like Cranbourne / Pakenham / Frankston.
The Club promotes healthy physical lifestyles and supports positive mental health. We connect community members and local businesses by increasing community interaction and inclusion.
We interact with local businesses and are supported to promote community through hosting annual events like the Lang Lang Junior Community Disco, The Annual Lang Lang United Cup (host to eight teams currently and only growing) and other community events that also raise funds for a young but growing Club.
For more info visit https://www.langlangunited.com.au/